At Soleil Orthodontics we are so proud of our highly trained, fun-loving, and hardworking team. We can't wait for you to join our orthodontic family!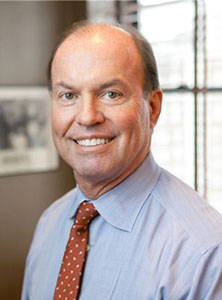 ---
Front Office Team
Gail
Gail started her orthodontic career in 1992 as a scheduling receptionist and quickly advanced into taking record, lab work and eventually assisting before moving into treatment coordinating. She is always looking forward to interacting with patients and the families. Helping put anxious young minds at rest is her specialty. She is confident in explaining all aspects of the orthodontic treatment plans from simple to complex.
"I love Soleil Orthodontics for the fun, friendly and professional atmosphere it provides for both kids and adults"
Outside of work she prefers to be on the water or in the mountains…Skiing!! And please tell her about your pets…she loves them and wants to see pictures !!
Julie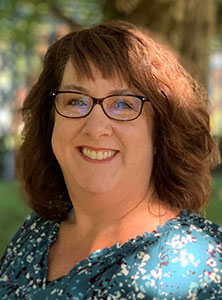 Julie, our Financial Coordinator, joined the Soleil Orthodontics team in 2018. She is the friendly face you will get to know when reviewing the contract for orthodontic treatment for yourself or your child, figuring out insurance benefits, determining out-of-pocket costs, and making payment arrangements. Julie isn't all business, however. She's proud to be part of a dental office that focuses on making the orthodontic experience as fun and relaxed as possible. "I like seeing patients' transformations over the course of orthodontic treatment. Our staff cares about our patients and their treatment. We want every visit to be a positive experience."
Julie has a bachelor's degree in communications from Queens College in Charlotte, NC, and lives in Woodinville where she loves to go hiking with her dogs.
Megan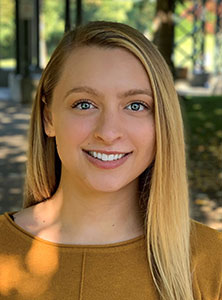 Megan plays many roles in the office! She attended North Shore Dental Assisting Academy and began as a clinical assistant at Soleil Orthodontist. She then moved to the front desk where her assisting background helps her to be an excellent Patient and Scheduling Coordinator. "I really enjoy orthodontics and love seeng our patients at each visit. In my spare time I enjoy spending time with my husband and son. I also enjoy all things chocolate and crafting! It's so nice to come to work every day in such a happy and relaxed environment. I look forward to seeing you in the office and working with you throughout your treatment!"
---
Back Office Team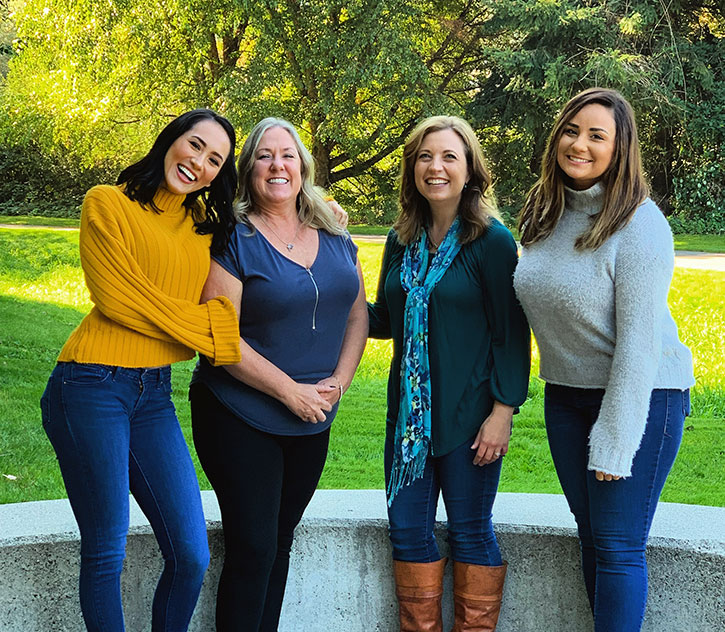 Jenn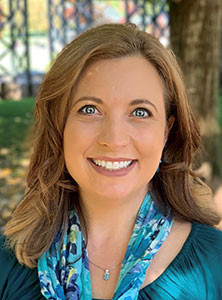 Jenn, our amazing Lead Assistant, has been in the orthodontic field since 1999. She started out as a sterilization technician and soon became a clinical assistant. "It has been a joyful and fascinating journey. I love witnessing the transformations and confidence grow in our patients, and knowing that I'm helping others gives me a happy, positive and fulfilling life. I find joy in many things like music, dance, photography, coffee and the beauty of nature. What makes me the happiest is spending time and exploring Washington with my loving husband, Taylor and my amazing son, Wesley. We also love spoiling our Beagle mix, Penny. I can't wait to meet you and help you have the best experience possible at Soleil Orthodontics!"
Jessica
Jessica's been assisting for over 5 years and her favorite part about Orthodontics is watching our patient's smiles and confidence transform. In her spare time, she enjoys spending time with her husband, her dog Roscoe, reading, hiking, camping, and staying fit at the gym. Jessica can't wait to meet everyone and assist Dr. Soleil in creating beautiful smiles! 😊
Kailauni 
We are so lucky that "Launi" recently joined us as a Clinical Assistant. She has been assisting in orthodontics since 2015 and also owns her own photography business. Her calm, caring, and creative nature make her an amazing addition to our team! Launi grew up in Wenatchee, WA, and now lives here on the eastside with her husband.
Michele
As an orthodontic assistant, Michele works closely with Dr. Soleil, helping with all orthodontic treatments and monthly adjustments. She prioritizes the patient-practice relationship, making the lengthy braces journey easier and more pleasant for children, teens, and adults alike. It is her goal to make everyone in the orthodontist's chair feel comfortable, relaxed, and informed. "Dr. Soleil is an exceptional doctor and treats our patients with respect. I am proud to work alongside a respected orthodontist and assist in the development of beautiful new smiles. My favorite part of the job is working with our patients and seeing the awesome results of their treatment. I love watching patients' smiles transform into perfect smiles."
Michele has worked in the dental field since 2001. She is married, has three beautiful children, and lives on a mini-farm with goats, pigs, cats, dogs, and chickens.