Monroe Orthodontist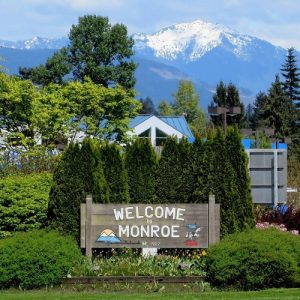 Don't let crooked teeth keep you from smiling! Soleil Orthodontics offers a number of different treatment options designed to close gaps, fix overbites, and adjust overcrowded teeth. Monroe Orthodontist, Dr. Soleil Roberts, has undergone years of special training and treats a full range of conditions that deal with malpositioned teeth and the jaw. Treatment options vary, but can include:
Braces for Kids, Teens, and Adults
Clear Braces
Palatal Expanders
If you're uncomfortable with the idea of wearing metal braces, then Invisalign may be just what you're looking for. Invisalign is the "clear" alternative to braces.  Clear plastic aligners are designed to straighten your teeth, without anyone noticing. Aligners are worn 22 hours a day and only removed when eating or brushing your teeth. Dr. Soleil is a certified Invisalign provider. Utilizing 3D "no-goop" digital technology, she will take impressions of your teeth and design a series of aligners that will gradually straighten your teeth. Aligners are changed weekly, and you'll only need to come in for appointments every 8-10 weeks. So, you'll have a lot fewer appointments than you would with traditional braces.
Dr. Soleil is a leading orthodontist in her field. Whether you choose Invisalign or traditional metal braces, her goal is to develop a treatment plan that will give you a beautiful, healthy smile for life. Your Monroe Orthodontist accepts most insurance plans and offers flexible payment options. Call today to schedule a free consultation at our office in Woodinville, WA to learn more.
About Monroe:
Monroe, Washington is about 30 miles northeast of Seattle. It is home to approximately 18,000 residents and is well known as the sports capital of Snohomish County. The Evergreen Speedway features NASCAR, Drag, Drift and Demo events and brings in thousands of visitors each year. Beautiful Lake Tye is a premier venue for professional wakeboard competitions, events, concerts, and fishing. Monroe also has a historic downtown filled with boutiques, shops, restaurants, a brewery, and historical museum.
Helpful Resources in Monroe:
Monroe City Hall
806 W Main St
Monroe, WA 98272
(360) 794-7400
Monroe Police Department
818 W. Main St.
Monroe, WA 98272
(360) 794-6300
Snohomish County Fire Department
163 Village Court
Monroe, WA 98272
360-794-7666
Evergreen Health
12303 NE 130th Lane
Kirkland, WA  98034
(425) 899-1000
Monroe Library
1070 Village Way
Monroe, WA 98272
(360) 794-7851
Lake Tye Park
14964 Fryelands Blvd
Monroe, WA 98272
(360) 863-4559
Evergreen Speedway
14405 179th Ave SE
Monroe, WA 98272
360.805.6100