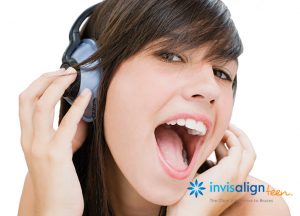 Have you noticed that your friends teeth are getting straighter…but you don't see any braces? They may be using Invisalign Teen!
Invisalign Teen is a brand new treatment option for teenagers like you! If you're excited about having a beautiful smile but aren't so stoked about metal braces on your teeth in high school…don't worry, we may have the answer!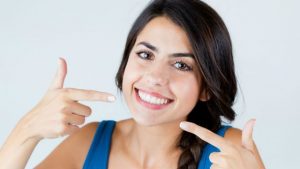 HOW DOES IT WORK?
Invisalign utilizes a series of clear aligners (yes, we said "clear"!) that we customize just for you. We design the aligners and give you a few at a time – then you wear the aligners for 22 hours per day (taking them out to eat and brush your teeth) and change them out for new ones every week.
HOW CAN I GET STARTED?
At Soleil Orthodontics, we use state-of-the-art techniques to get you the results you want. With our brand-new TRIOS digital scanner, we can create a highly-accurate digital model of your teeth (no more gooey, yucky impressions!) which we use to customize your Invisalign treatment. Dr. Soleil will design a series of aligners that are changed weekly over the course of treatment to gradually straighten your teeth. You will see us in the office every 8-10 weeks on average, which is less frequent than with braces.
How Invisalign® treatment works