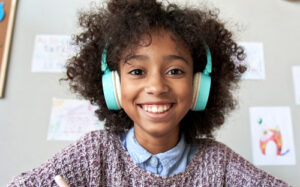 If your teen gets the diagnosis that they need braces, finding out that they qualify for Invisalign Teen can be the difference between joy and disappointment. In many cases, Invisalign can correct the same problems that conventional metal braces do, and your adolescent might be a great candidate. Invisalign Teen is life-altering, and you can set your teen up for all good things by saying "yes" to this treatment.
1. Boosts Self-Esteem
Most tweens and teens are short on self-confidence by nature of where they are in life and how they're maturing. Their belief in themselves and their appearance tends to take a nosedive. Anything you can do to correct this reality is a benefit – and Invisalign Teen gets the job done.
By wearing Invisalign trays instead of noticeable metal wires and brackets, your teen will feel that much more confident about the appearance they're growing into. Their self-esteem will thrive because they aren't self-conscious about being a metal mouth.
2. Makes Photos and Videos Fun
Other new adventures for tweens and teens are getting their first cell phone or social media accounts – and they want to look their very best on all these things. While many adolescents embrace their brackets and wires and colorful rubber bands, others are desperate for the most discreet alignment method to straighten their teeth.
It's easier to smile for photos, speak in videos, or volunteer during online instruction when you know that your teeth look good the whole time and you aren't going to get tripped up by your braces.
3. Simplifies Schoolwork
How does Invisalign Teen have anything to do with schoolwork? You might be surprised. If a teen is self-conscious about speaking up with braces on their teeth, they might be more likely to say what they have to say when Invisalign Teen is there instead. Instead of a teen who shrinks to the back of the class, you'll have one who is more willing to raise their hand, proud to give a presentation, or confidently go one-on-one with a teacher to ask for support.
Invisalign Teen doesn't get in the way of speaking or appearance. Teens are proud to let their voice be heard, and this is certainly not a time in their life when you want to shut them down. Invisalign encourages independence and participation.
4. Bestows Responsibility
Many parents worry that their tween or teen won't be able to manage the responsibility of clear braces for teens. There are obligations that must be managed – removing the trays for meals, keeping them safe when they're out of their mouth, cleaning the aligners daily, brushing and flossing more often. These new jobs, though, take only a few extra minutes every day to fulfill. Determined teenagers who really want Invisalign Teen are dedicated to doing what they're supposed to do and making it work.
Find out if your tween or teen is a good candidate for Invisalign. Schedule an orthodontic evaluation with Dr. Soleil and her team at Soleil Orthodontics in Woodinville, WA.