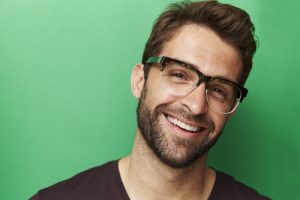 There are several types of Invisalign treatments but, ultimately, Invisalign is Invisalign. It works the same way no matter what form it comes in. The practically invisible aligners are designed to move teeth into alignment discreetly and efficiently. The speed with which Invisalign treatment is completed depends on where a patient's teeth are now, where they need to move, and how dedicated you are to treatment.
The Path to Invisalign
While everyone who needs or wants braces would love to be a good Invisalign candidate, not everyone is. Your orthodontist conducts a full evaluation, including an exam and scans and impressions, to determine candidacy and whether Invisalign is the best option for your orthodontic situation. Sometimes, it's lifestyle or budget that influences the type of braces you receive. But unless a case is incredibly complex, Invisalign can usually work to correct the problem, including crossbites, overbites, underbites, gapped teeth crowded teeth, and open bites.
Invisalign Full
Invisalign Full or Invisalign Complete is the mother of all Invisalign treatment. This is the full whammy, the whole enchilada, the complete mouth alignment method where aligners are worn on both top and bottom teeth. On average, Invisalign Full takes about a year to complete but could last 18 months – it depends on the complexity of the case. Adults who have been shy about the idea of changing their appearance with braces choose Invisalign Full to finally get the straight smile they've always wanted.
Invisalign Lite
The same as Invisalign Full, Invisalign Lite simply lasts for a shorter amount of time and is focused on correcting only minor orthodontic issues. This can include mild to moderate overcrowding, spaces, and other alignment issues. You will wear approximately 14 aligner trays, which shortens treatment time to about six or seven months. Some patients opt for Invisalign Lite to correct tiny problems and get their teeth in alignment before undergoing cosmetic dentistry treatments, like teeth whitening or even porcelain veneers.
Invisalign Express
If you have minor spaces or mild relapse from prior orthodontic treatment, whether the treatment did not work or you neglected to wear your retainers, Invisalign Express involves the wearing of five to 10 sets of aligners. This treatment lasts about three to six months because there is simply less to correct.
Invisalign Teen
Even teens who have class II malocclusions could be candidates for Invisalign Teen. The mandibular advancements in this alignment technology straightens teeth, moves the jaw forward, leaves room for still-erupting teeth, and improves both bite and chin appearance. Invisalign Teen is also designed with compliance indicator dots so your Woodinville Invisalign provider knows that patients are wearing the aligners as often as they should be worn.
Invisalign First
The newest Invisalign technology is especially for little kids and those who qualify for interceptive orthodontics. Issues like crowding, spacing, and narrow dental arches can be addressed for growing children.
The Right Invisalign for You
Ultimately, it doesn't matter what your Invisalign treatment is called – what matters is that it's right for you and it works to straighten your smile completely. Schedule a consultation with Soleil Orthodontics in Woodinville, Washington, to talk Invisalign for you, your teen, or even your little kid.