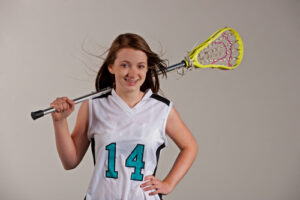 It's the middle of summer but fall sports will be here before you know it. If you have young athletes in your house and those teens wear braces or Invisalign, it's time to get them fitted for a customized sports mouthguard. This appliance will protect their orthodontics, teeth, and the soft tissues of their mouth so they can play hard without worrying about their braces.
Protect Against Dental Damage
Fall sports are serious business. Football. Soccer. Field hockey. Lacrosse. These are contact sports, balls are flying, sticks are wielded, adrenaline is pumping. It's a great time of year and it's even better if your child can go into it feeling confident about their safety and come out of it with zero injuries.
A blow to the mouth can happen in an instant, and this is awful for someone who wears braces. Teeth must be repaired, but so will brackets, wires, or aligners. These problems are painful and costly, and they're nothing that your teen or you want to experience. A mouthguard can protect against damage.
Mouthguards Made for Braces
A customized sports mouthguard made by your orthodontist to protect both braces and teeth will keep your energetic teen playing the sport they love. After all, no one would play their particular sport without cleats, shin guards, helmet, uniform, and more. A mouthguard is a nonnegotiable piece of the athlete's equipment.
There are several types of mouthguards available and your orthodontist will help you select the right version to protect your teen's teeth, orthodontics, tongue, and jaw as effectively as possible. This is not the time to go for a plain, regular mouthguard.
Make the Investment
It is worth investing in a customized sports mouth guard from your orthodontist so your child has a properly fitted appliance that will truly keep their teeth and hardware from suffering damage from a collision with another player, sports equipment, or the ground.
You could buy an over-the-counter thermoplastic mouth guard, but boil-and-bite appliances are ineffective for braces-wearers and can break or dislodge braces if the athlete takes a blow to the mouth. Add orthodontics to the mix and things get even trickier. You need a mouthpiece that will protect everything, no matter the type of braces your teen wears (including Invisalign Teen), no matter what sport they play.
Here are the benefits of an orthodontic mouth guard:
Someone who wears braces has teeth that are constantly moving. An orthodontic guard accommodates these changes, unlike the boil-and-bite mold that is set and doesn't shift.
An orthodontic guard is made of high-grade, protective silicone that serves as a cushion and protects lips and checks from being pushed into brackets.
The silicone guard accommodates the braces and protects them and teeth simultaneously. They are comfortable and deliver incredible safety.
Get a Customized Sports Mouthguard from Your Woodinville Orthodontist
Invest in a customized sports guard for your braces-wearing teen so they can feel free to dive into their sport without worrying about injuries or damage to their teeth and orthodontics. Schedule a consultation at Soleil Orthodontic in Woodville, WA, to get fitted before practices begin.